Brighton's IT Experts
Leopard Integrations LLC. was Established in 1993 to provide Computer Network Support for Small to Medium sized businesses.  With over 25 years experience Installing, Maintaining and Supporting Computer Networks, we have the "behind the scenes" knowledge to properly integrate your office systems with today's technology.
Our Goal
It has always been our goal to offer enterprise level IT solutions and systems integrations to small businesses, with small business prices.  Our experience has allowed us to develop networking and IT solutions that keep our clients systems up and running at all times.
What Sets Us Apart
Your Success... Our Top Priority
We Listen
When developing networking solution plans it is vital to have a clear understanding of your exact goals.  We understand that every business has unique goals and often needs completely different approaches in order to find a viable solution.  We will sit down with you to discuss your goals in detail to come up with an individualized solution for your specific needs.
We Are Honest
We believe strongly that honesty is the cornerstone of all success and we have built our business on this principle.  We are 100% transparent with our clients in everything we do and we have worked very hard over the years to build a reputation of honesty and integrity with our clients and our local community.
We Care
We take pride in developing long term relationships with our clients and strive for exceptional levels of customer satisfaction.  Our goal has always been to place our customers' needs above our own and we work every day to make sure that goal is a reality.  Many of our clients live right here in our local area and we take great pride in developing lasting relationships with them.
We Are Focused
Systems integrations is our specialty and staying focused on this has always been our top priority.  Many support companies have multi-faceted departments that does not allow them to be specialists in any one specific area.  We have always kept systems integrations our primary focus and this is the area that we excel.
Our Team
Meet The Professionals Who Make It All Happen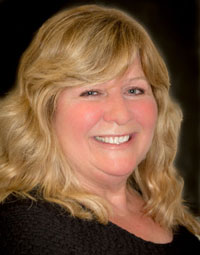 Cheryl D
President and Senior Engineer
Our President and Senior Network Engineer,  Cheryl D, is a Cum Laude graduate of Flint's Baker College with a degree in Computer Systems Technology and has over 25 years experience installing, maintaining and supporting Computer Networks.  With this experience and top-notch education, she has the "behind the scenes" knowledge to properly integrate your office systems with today's technology.
Interested In Learning More About Our Team?
Give us a call today to speak with one of our team members.